Soup and Salad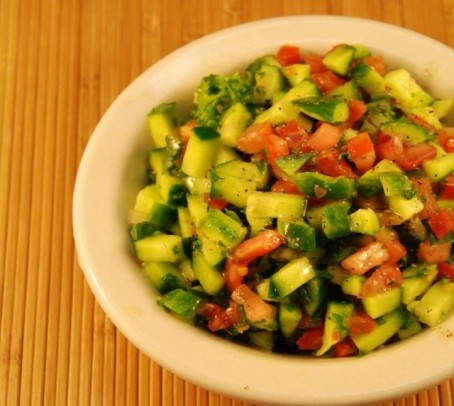 Ash Joe
A delicious cooked mixture of barley, lentil, red beans, vegetables, herbs, rice and seasoning topped with kashk (yogurt based topping) and sauteed mint.
Green Salad
Mixed green, tomato, cucumber and red cabbage with choice of house dressing or oil and vinegar.

Shirazi Salad
Diced tomato, onion, cucumber, mint and parsley.
Safir Salad
A delightful combination of mixed greens, cucumber, tomato, pickles, pepperoncini, black olives, herbs, feta cheese, carrots, raisins, served with balsamic vinegar.
Cleopatra Salad
Cucumber, peppers, red onion, feta cheese, olives and tomato.
Olivieh Salad
Diced chicken, eggs, potato, pickles, peas, mixed with olive oil and mayonnaise.

Greek Salad
A zesty combination of feta cheese, black olives, parsley, mixed greens, tomato, cucumber and red cabbage.